If you have a second, please help nominate WWMM for a Streamy Award! This is the first year they have a "science and educational" category. It just takes one click to vote. Thank you! Hurry, voting ends July 27th.
*****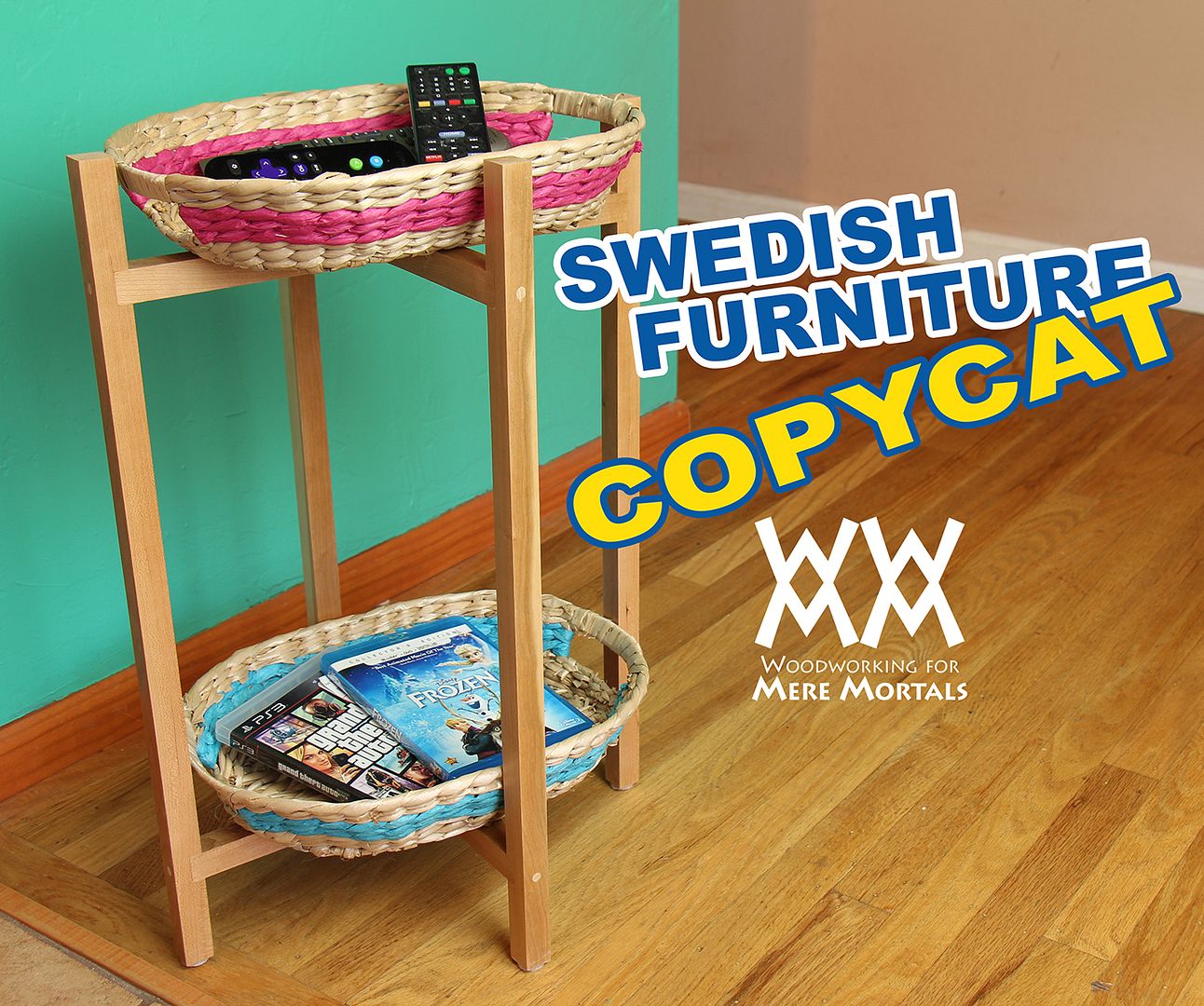 I like a lot of the design ideas at Ikea and other large, knock-down furniture retailers. I recently ran across a little side table in which the "shelves" were round baskets. I thought this was a really fun idea and know that I could make it for much less than the $60 retail price.
The most difficult part was finding baskets. I never knew how difficult it is to find a round, shallow basket! I went to four stores and finally found these, which were close enough to keep in the spirit of the original design.
I made this using a cherry board left over from a previous project: it requires very little wood. I assembled it using half-laps, dado joints, and dowel pins.