Carmen Salamone is really fast! He cranked out two of my sofa tables over the weekend! I really like the contrasting wood on the tops.
*****
And Jason Beaulieu shares a version he made this past Christmas. I like the construction of this one, especially the open front on the base. Nice!
*****
Jeremy Crawford made this pair out of red oak. The design possibilities on these are endless.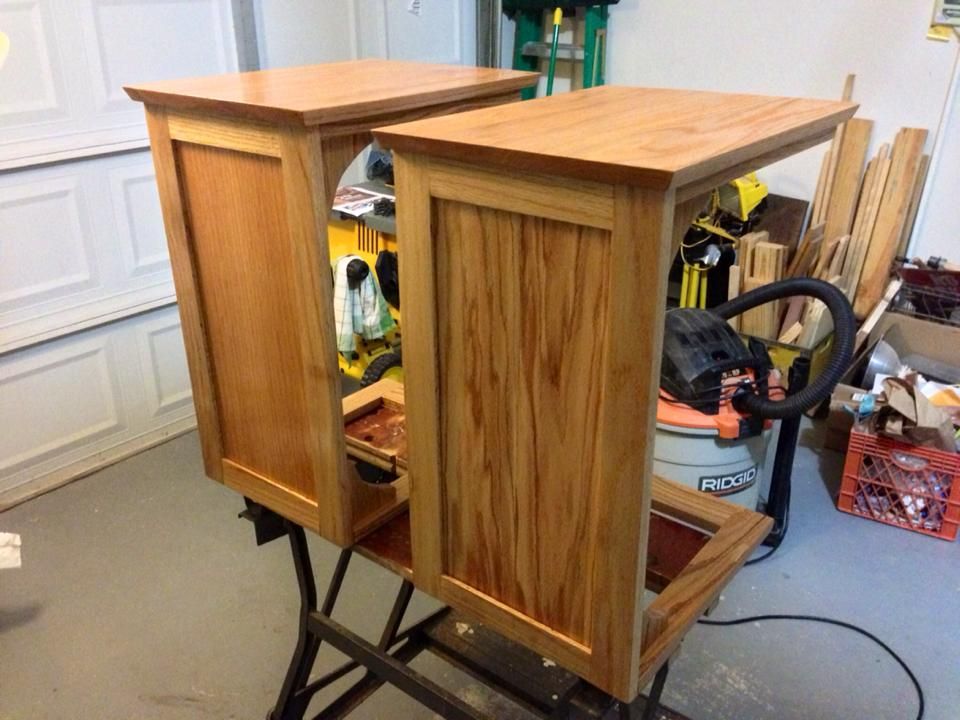 *****
I was also pleased that 
Alejandro Gonzalez
made my
floor lamp table
. I really like this piece. Ours gets a ton of use every day.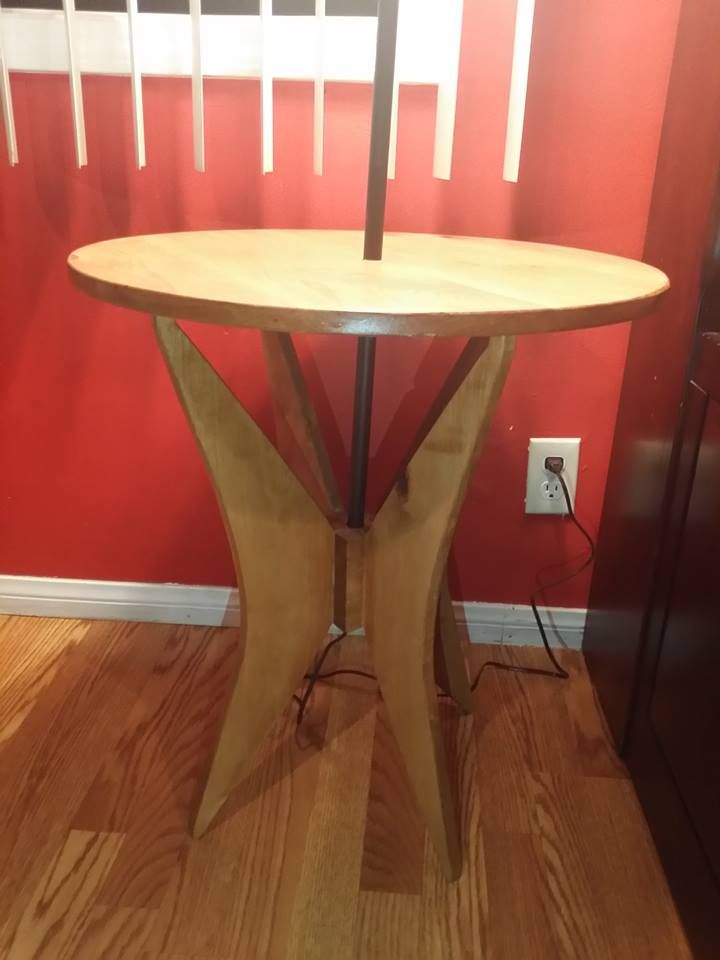 *****
Peter Collin
checks in with another really useful project. I made my version of this
coat rack
a few years ago. It's another project that still gets daily use. Peter made this out of solid cherry with maple raised bead around the drawers. He even turned the pegs himself.
*****
Now this is just plain fun! Using his scroll saw, Berry Conway made this plywood clock for a friend to commemorate his ten years in business. Love this!
*****
But my favorite whimsical project this week comes from Andres Zamora Mendoza who made this amazing little dresser! The second picture just makes me giggle.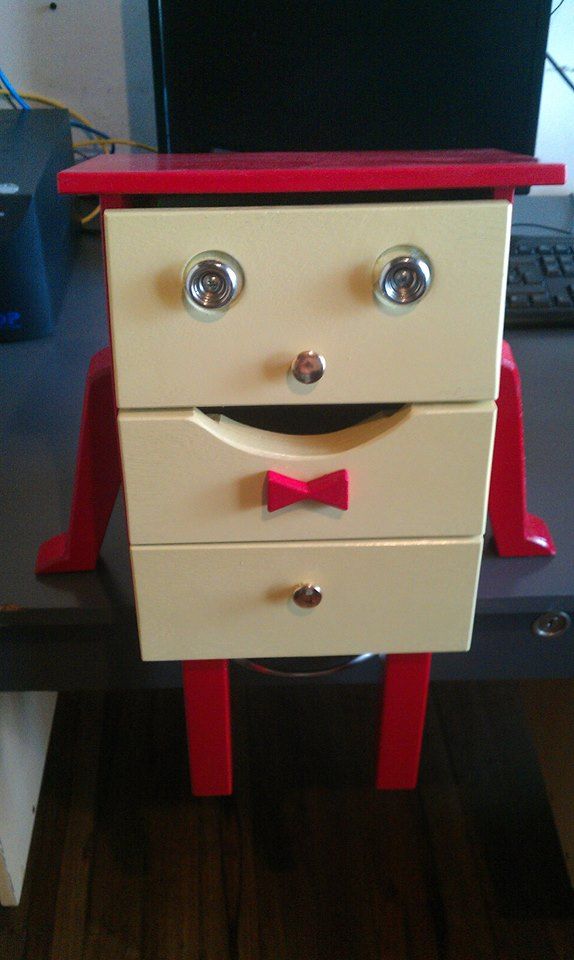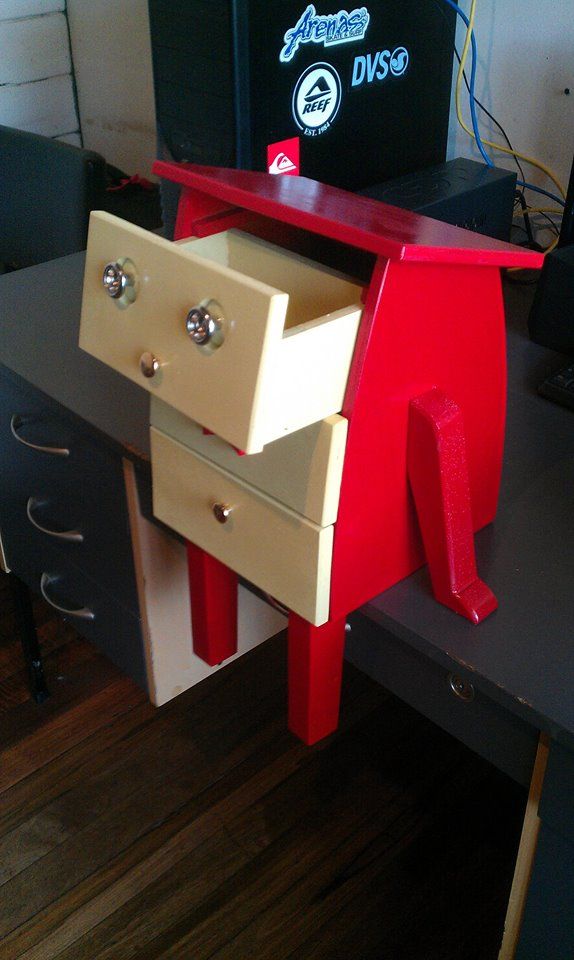 *****
Have you tried out the inkjet photo transfer technique yet? I'll have a video going into it in a little more detail later this week.  
Lee Peterson
used it on two of these
garden tool totes
. They look so nice!
*****
Bob Justison made the tool tote….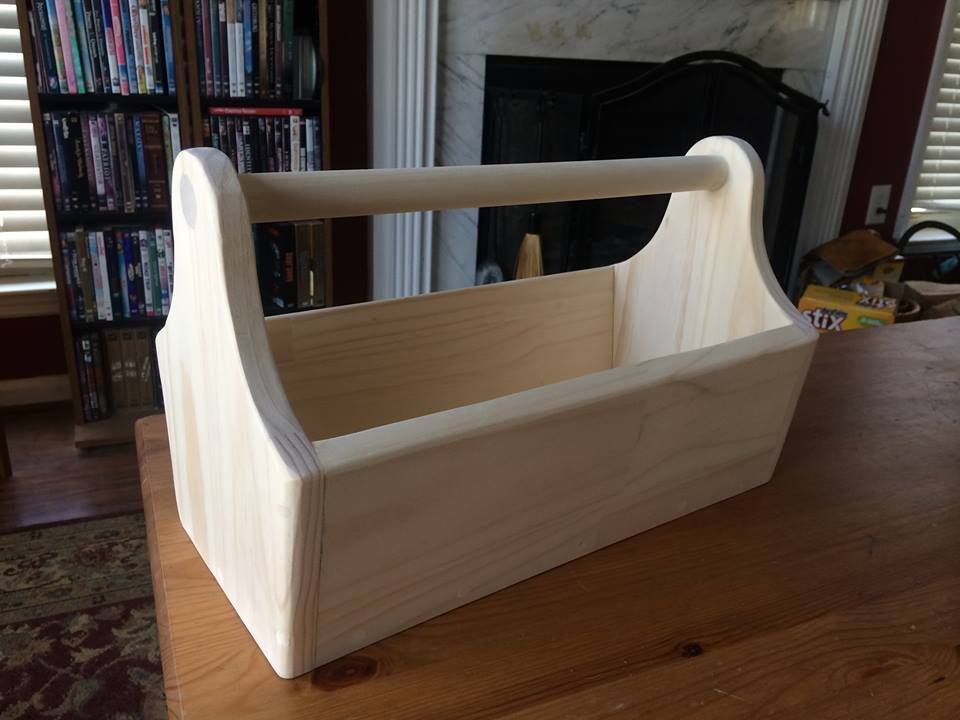 … but he also has a bonus project and plans to share! This table centerpiece or tray looks like a challenging project, given its angles and miters. Want to give it a shot? Here is a detailed
SketchUp plan
Bob drew up.
*****
Without comment, I will leave you with this from Keith Veronesi.
*****