Lots and lots of people have been busy making Valentine hearts! Here are some more that have been posted on my Facebook page this past week.
Paul St George made this heart-shaped tea-light holder with a wood-burned rose for his wife. It kind of reminds me of my project this week!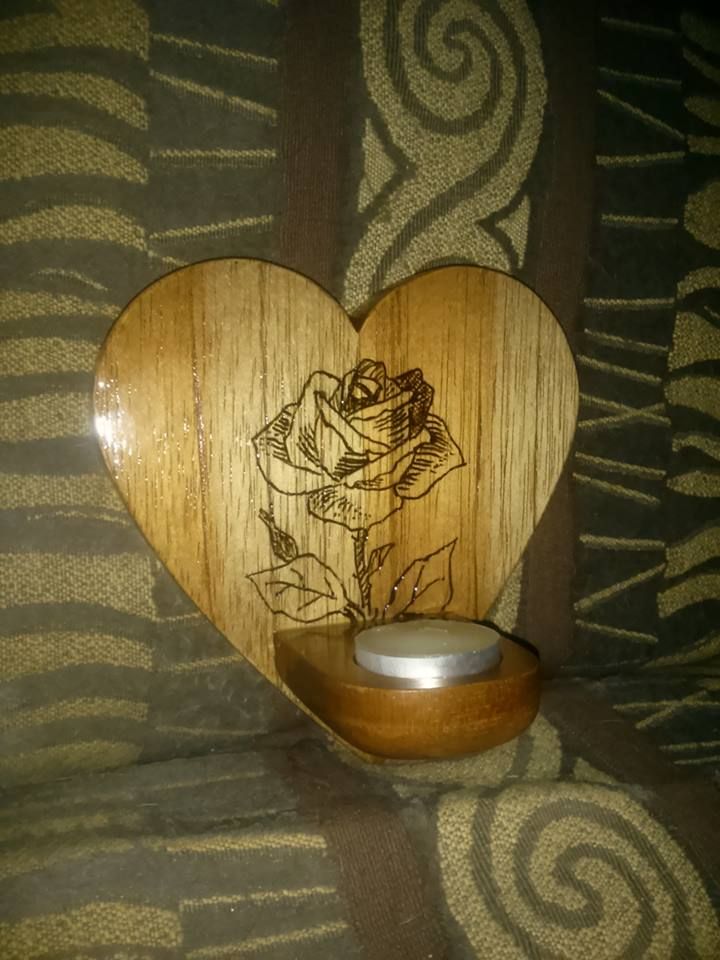 Jason Weigle's heart-in-a-heart display is made with white oak, African Mahogany, and walnut. He is going to finish it off with with a little plaque plate commemorating his wedding anniversary.
Sam Bittinger and his daughter worked together to make this tea-light holder.
I absolutely love Mitt Lilla Snickeri's unique Yin and Yang heart. (There seems to be a tea-light theme running through this projects!)
And I'm happy to show off  Lance Briggs' version of the heart-shaped bandwaw box I made last week.
Really cool scroll work on Błażej Wudniak's tea-light holder.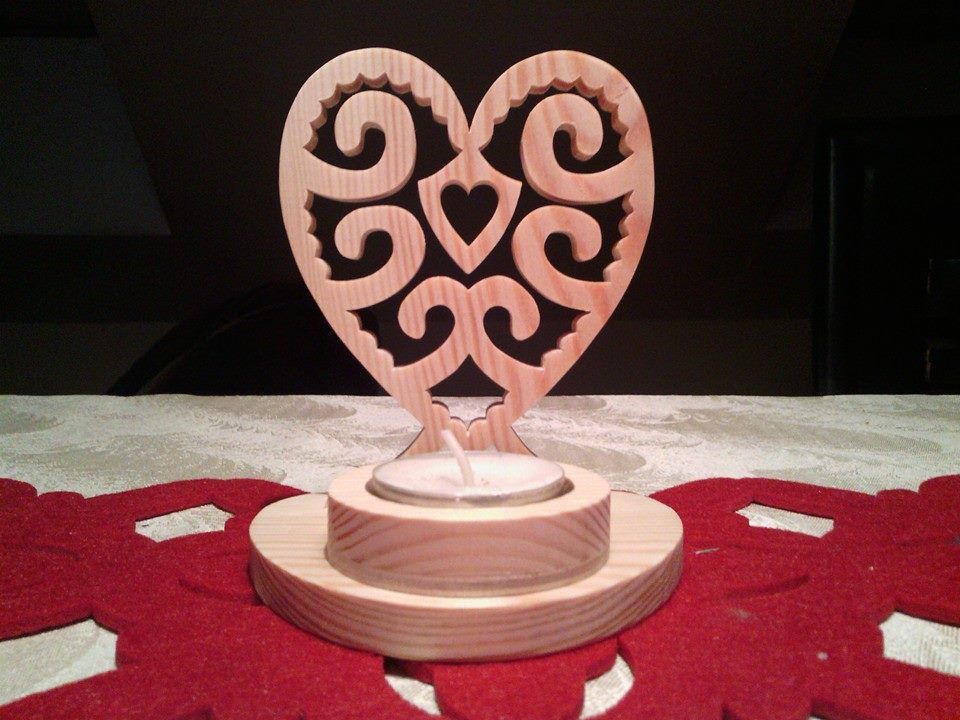 *****
Yeah…I've made a tea-light holder too! Well, two of them. Video and plans tomorrow.