Jack Read, the box-making king, checks in with this heart-shaped box made from orange agate and redwood. Just gorgeous!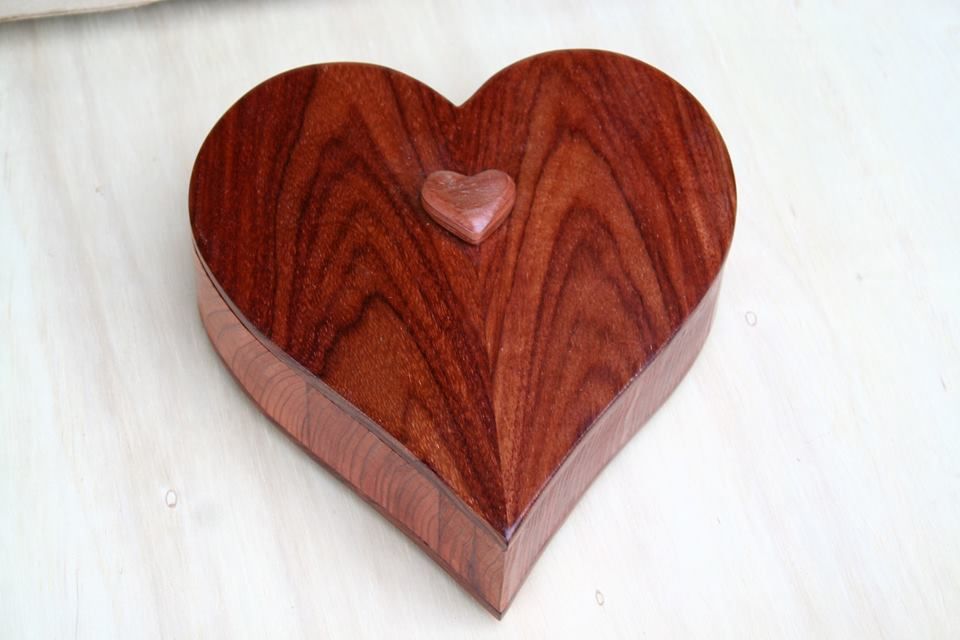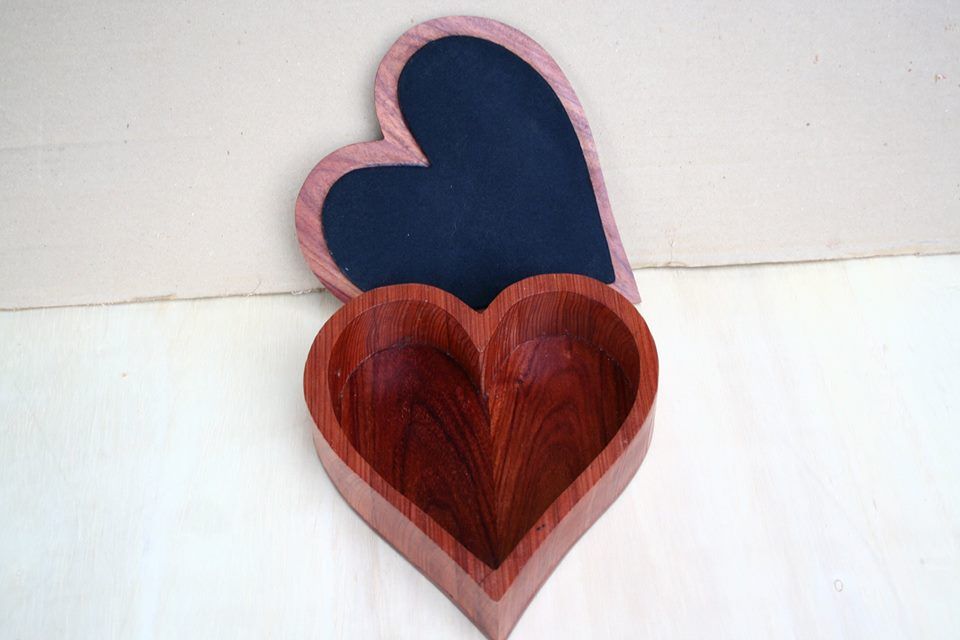 *****
Dean Morrell made a bandsaw box for each of his children on their 5th birthday. (Such a cool idea.) This one is redwood and douglas fir. The drawer handle is made from a foam brush handle.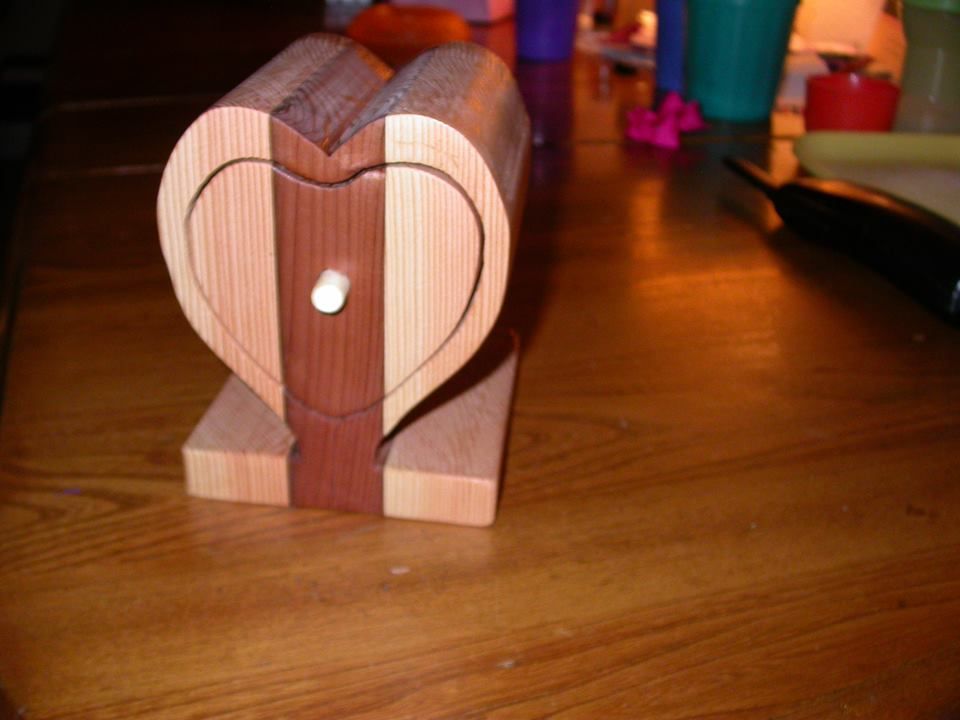 *****
Keith Mealy made this butternut box about 25 years ago and based it on one found on an ancient Greek shipwreck.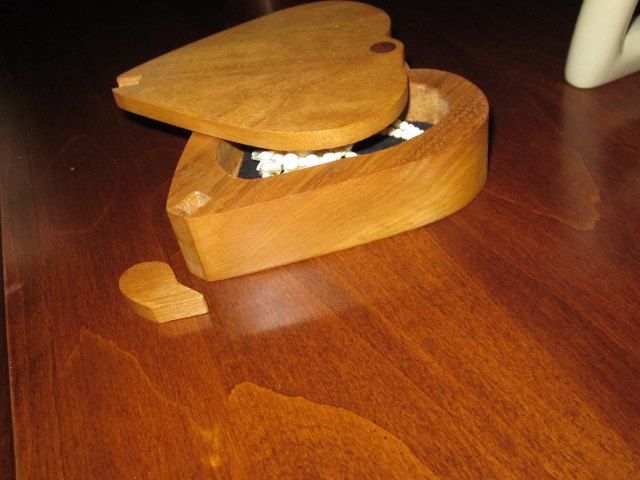 *****
Paul Brown made two of these tea light candle holders for his nieces when they got engaged.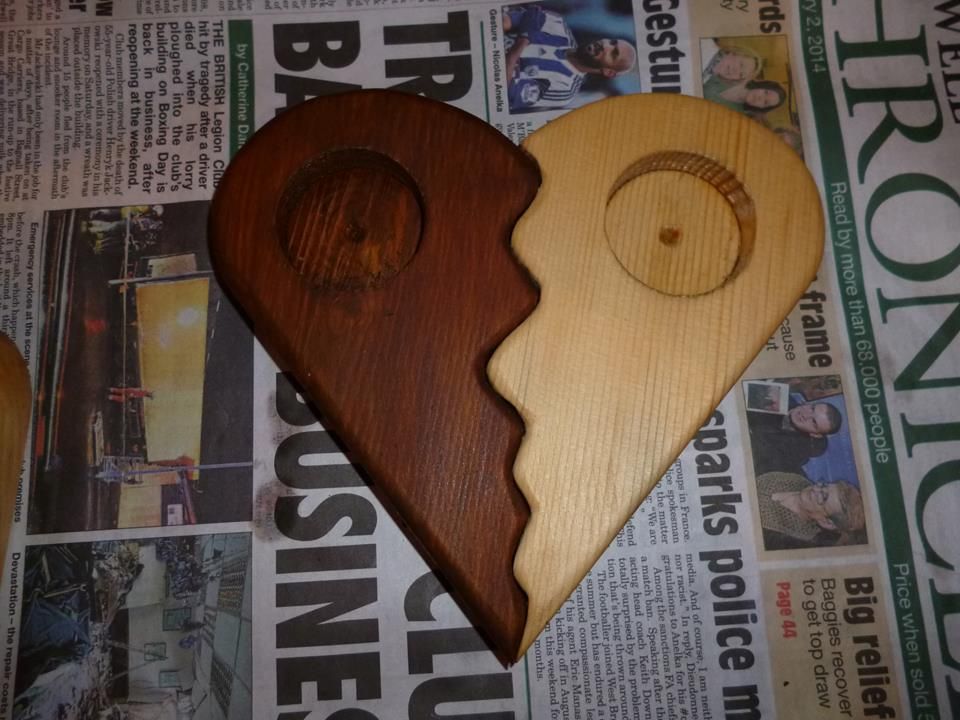 *****
Sergeant First Class Ron Sims tried out my ink-jet transfer method on this heart he made for his wife. I have yet to try that technique on anything besides black ink yet. Looks like it works well! Neat stand, too.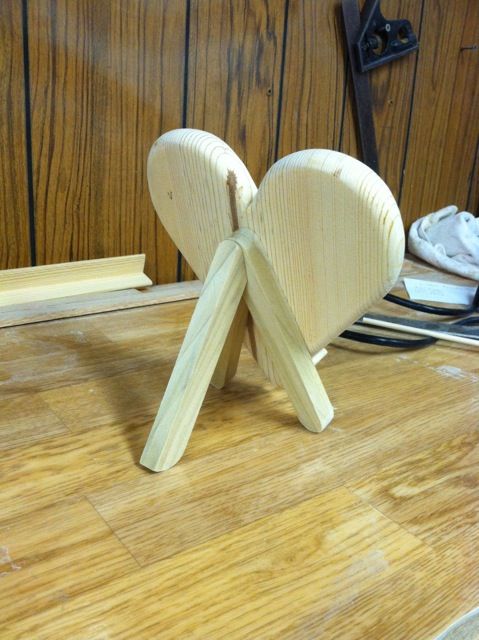 *****
Very cool double-heart display with engraved "I love You" by Stefan's Holzwerkstatt.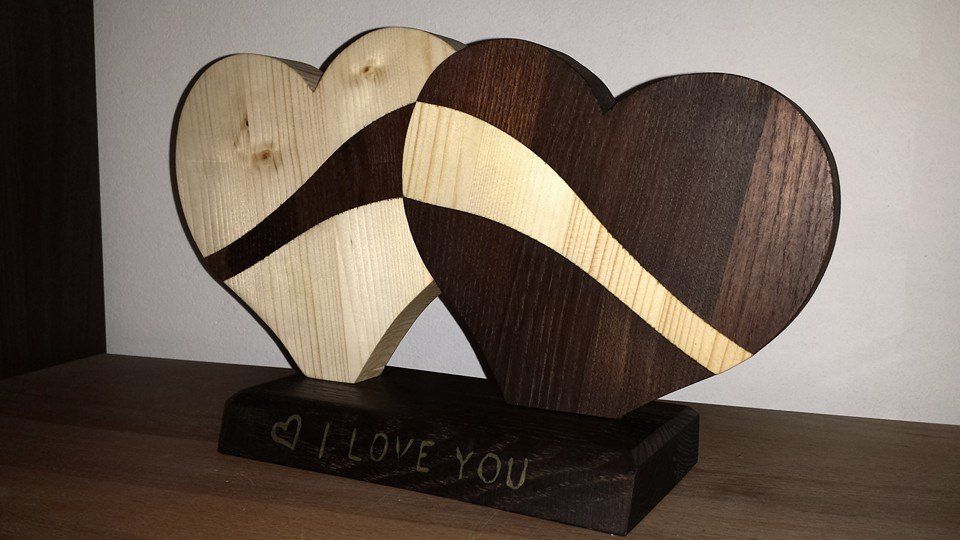 Finally, not really a heart box, but wow, such a beautiful carving by Matic Marholt.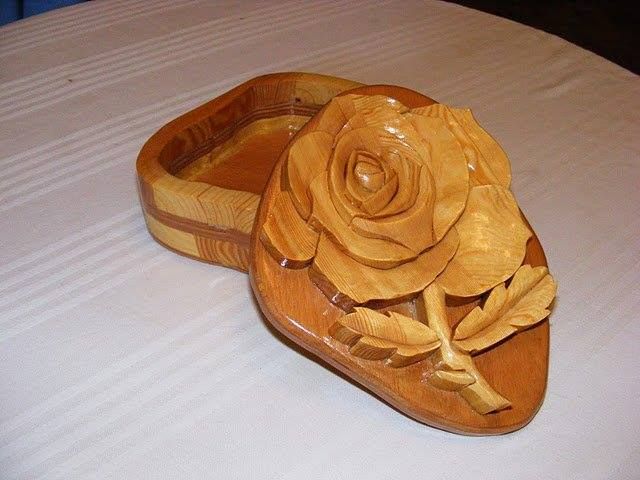 *****
And you probably guessed it…I've got a heart-shaped box this week too!