*****Check out this incredible set Doug DeYoung made from an oak wine barrel. I can totally imagine a bunch of these made for a bar or restaurant.
I love how Ivan Parrish made the "bricks" in this windmill planter by scoring lines with an angle grinder before assembly.
Moving on to shop projects, here's a storage idea from Eric Johnson and a great way to store saw blades.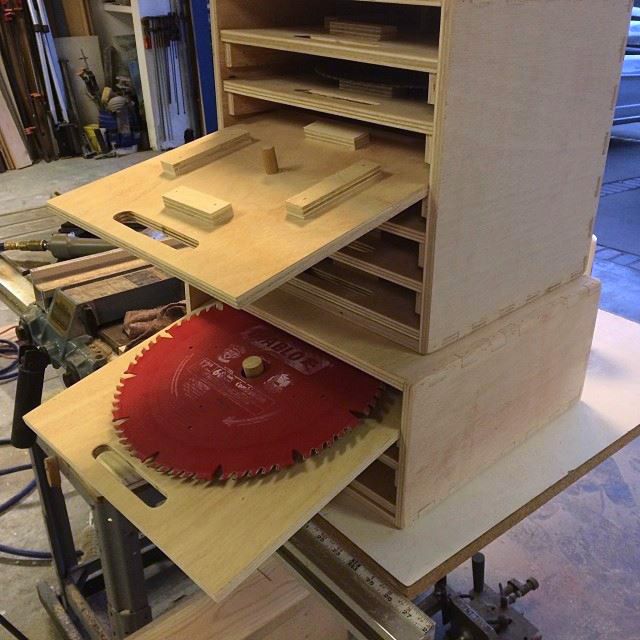 And finally a couple of small, clever projects. Lyndon Hare made these drink coasters from two different types of oak with mahogany inlays, the stand has an oak bottom and lilac sides. Love natural-edge projects.
Here's a simple cookbook/iPad stand Chad Fry made for his wife. The wood burning gives it a lot of character. It's a flexible design: I recently saw something similar used as a ukulele stand!
*****
Here's a sneak peak of what to expect tomorrow. Yes, it was painful to apply those blue and green colors!