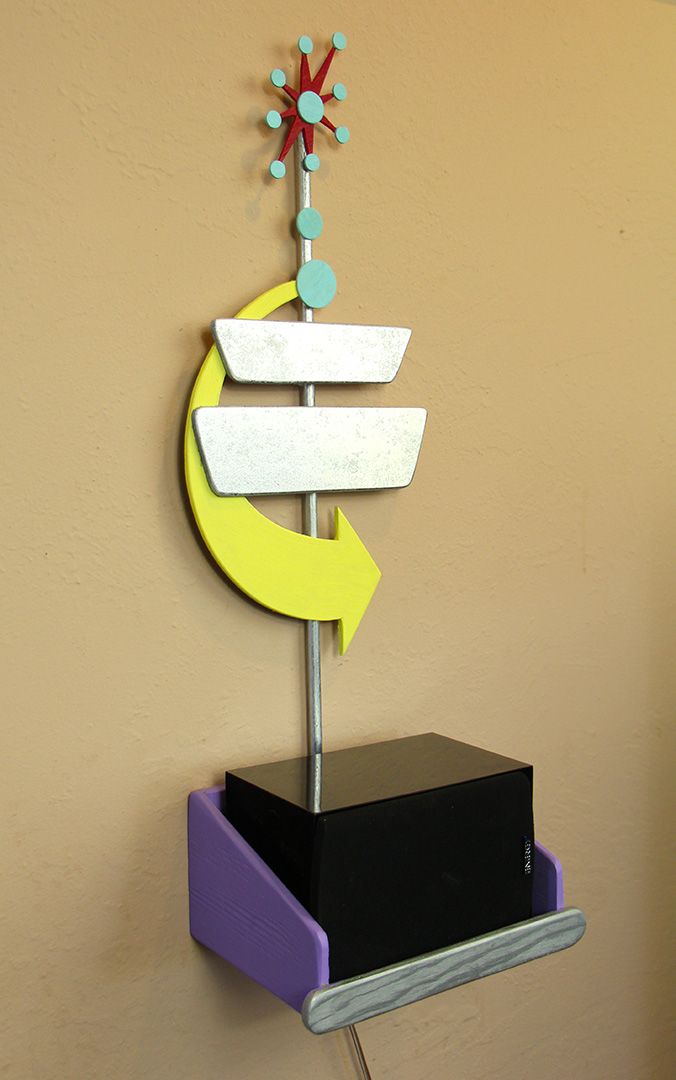 I became fascinated by Googie architecture and style last March when I made my Jetson's wall clock. It was only recently that I discovered there is a name for this retro style: Googie. Today it is considered a part of the mid-century modern style.
I really love the playfulness and optimism it embodies with its outrageous use of non-parallel lines, atomic energy themes, arrows, boomerangs, and other discordant shapes and colors.
Last month I bought a new set of surround-sound speakers for my home theater set-up and decided I wanted to make wall-mounted shelves for the three front speakers to sit on. My first idea was to make them look like sconces, but instead decided to just have some fun with shapes!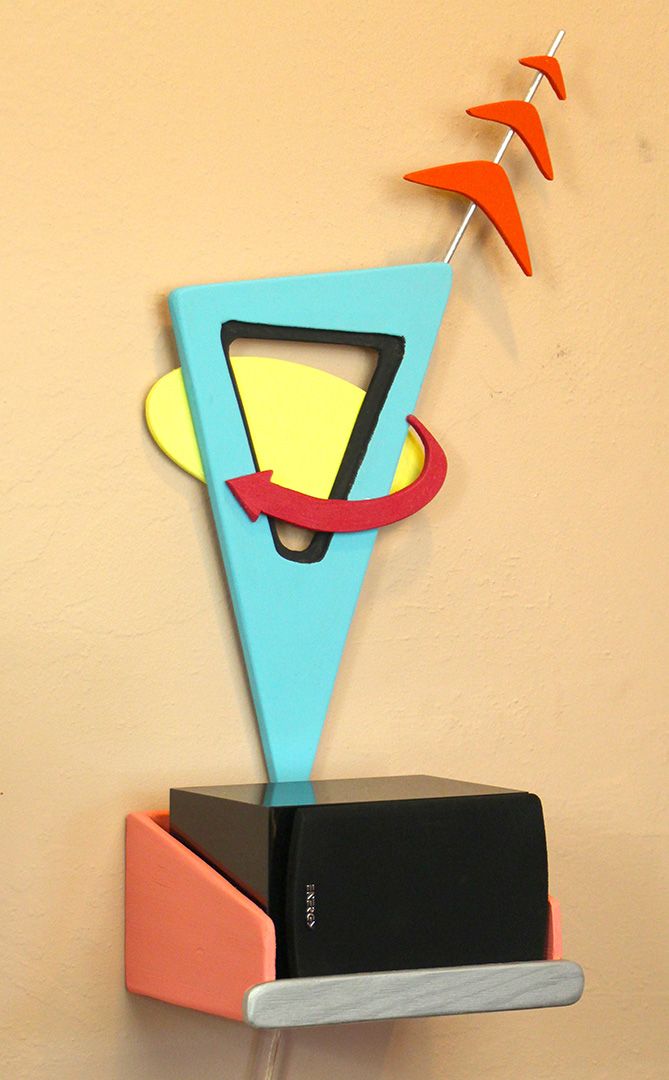 Naturally, I expect to hear a few grumbles from people who do not approve of this style and prefer to stick with traditional furnishings. Perfectly understandable, but I hope you will take two things from this project: 1) Don't be afraid to experiment with styles. 2) Color can make a room cheerful.
If by chance, you would like to play around with some Googie themes, here are some templates I created that you can experiment with: