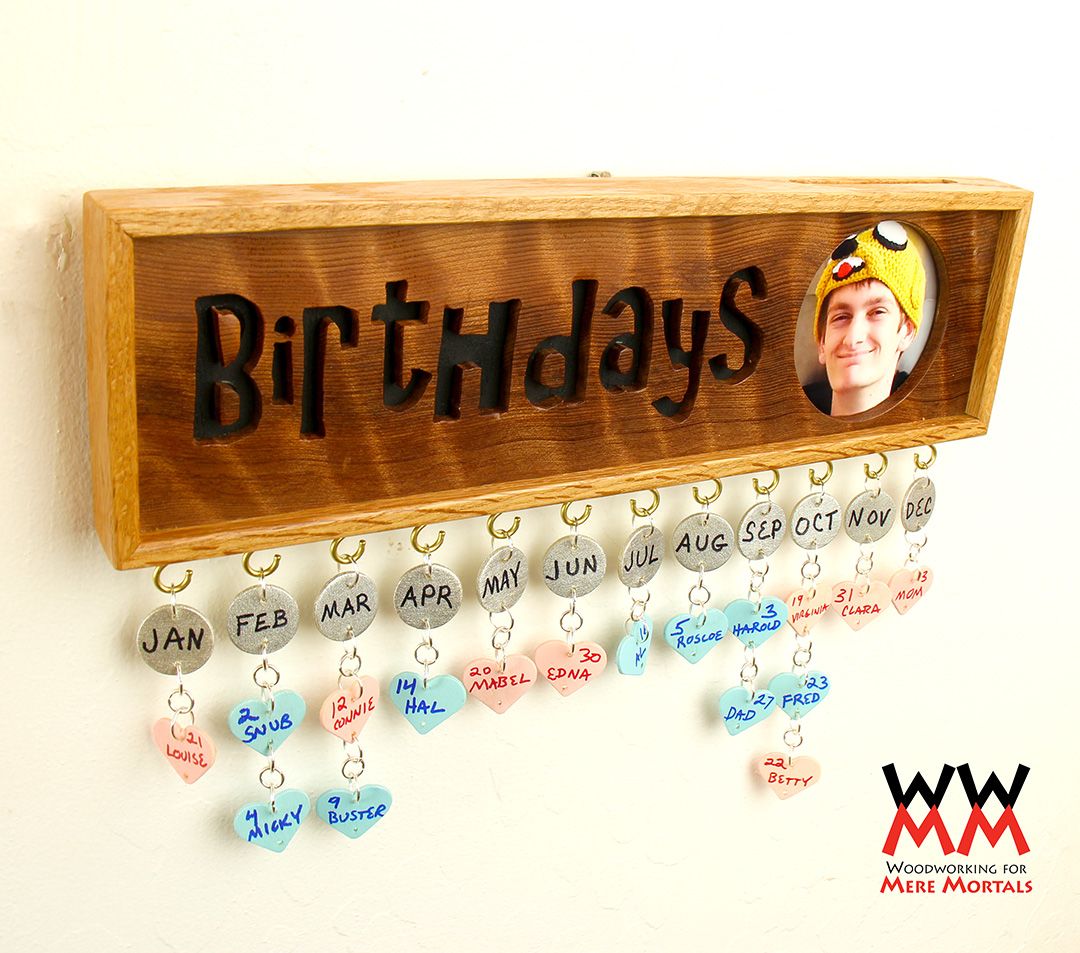 Here's a fun project that can be modified in a lot of different ways, depending on the tools you have and your skill level. I was thinking this would be a great pallet wood project. Just cut a length of board, paint it and add cup hooks.
The idea here is that you can add family and friends to the calendar, each on their own charm.I thought it would make it even more fun to add an area in which you can store at least 12 photos. Each month you can "feature" someone.
I used my scroll saw to cut out the "birthdays" lettering. I thought I would make the letters pop by painting the plywood backer black. As it turned out, the curly redwood darkened considerably when I lacquered it, making the letters harder to read. If you want to try this, make sure you check how dark the wood will be when finished. I should have used a lighter wood or painted the plywood white. Or just left it natural.
Plans:
*****