One of the real joys of doing Woodworking for Mere Mortals is being able to see the creativity of younger folks and show it off here. Well, I guess anyone younger than 40 is young folk to me, but in this case Mark Yates is 15. He lives in Tasmania and here is some of his work.
If you have a bandsaw, sooner or later you will get bandsaw box fever! Here is a fine example. Love the smooth, flowing design. Very organic looking, reminds me of a leaf. Love the knot in the top.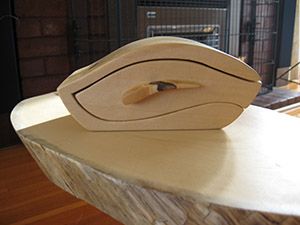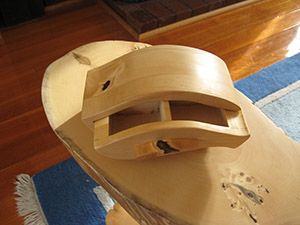 My wind spinner project! I mentioned this on Monday, but I just love the way you all are painting these things!
BTW, in a follow-up to that video, I recommended using fishing spinners rather than that dog-leash type of swivel. I replaced mine and it spins much better.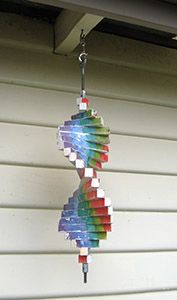 Now this one goes back a couple years. Remember this? It's a little
maze puzzle
. They are fun to make and actually quite tricky to solve.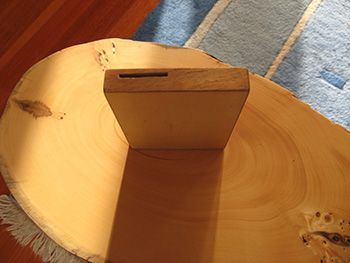 And what is it sitting on?  A natural edge side table. Mark made this and the bandsaw box out of  
huon pine
.
And finally, Marks shop. Thanks for the pictures and keep sawing!