Make a garden hose hanger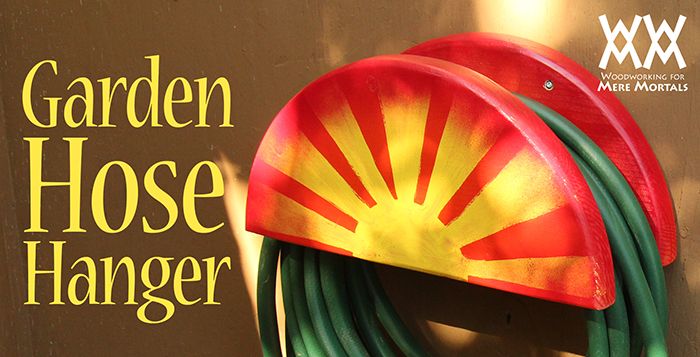 Spring is a great time to get outside and make some projects for your garden. I have Peter Lindström to thank for the idea for this week's project. He used pressure treated lumber for his garden hose holder which should keep it in good condition for many years. He hung his on the wall using a french cleat so he could easily move it into the garage in the winter.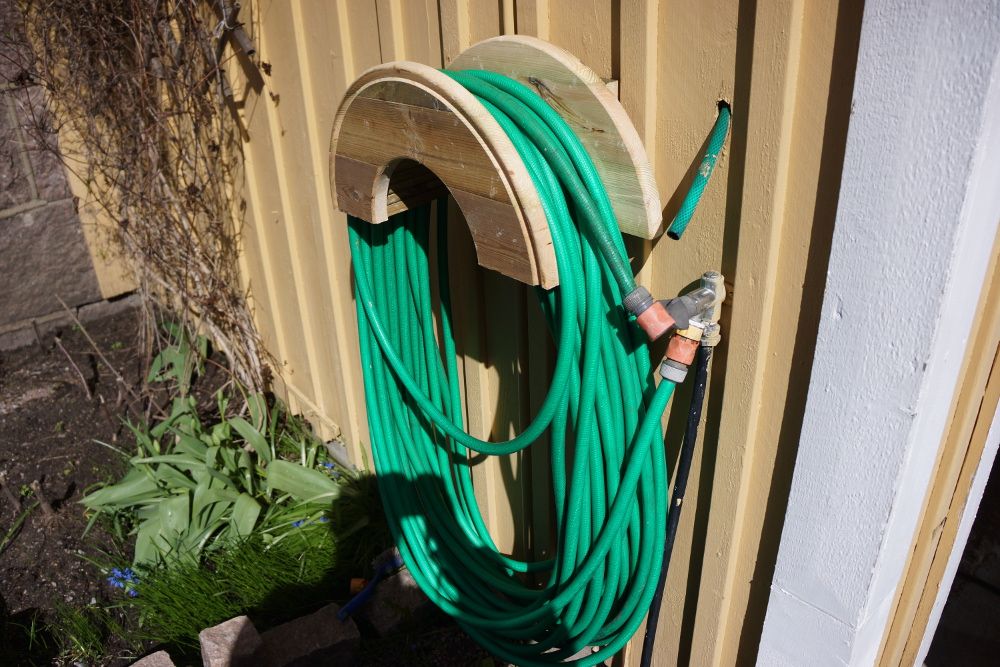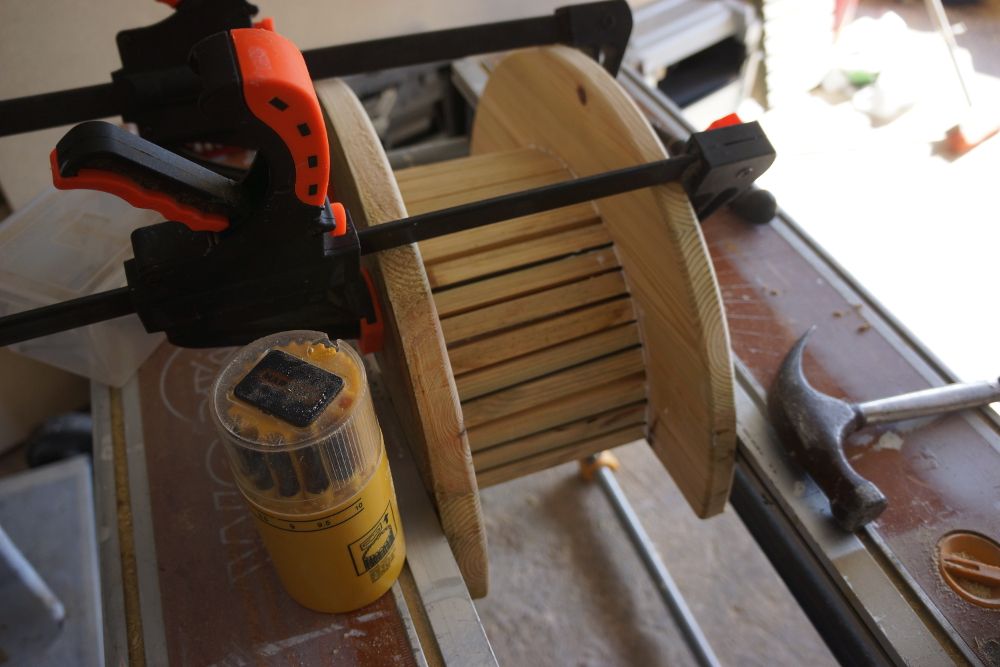 *****
I modified my version in a couple ways. First, I scaled it down a bit: Peter's is large enough to hold a 100′ hose and I made mine to hold a fifty footer. Since it's smaller, I eliminated the lower arc, which looked odd at that size, and opted for a semi-circle shape. And I painted mine with exterior paint. And finally, since I use my garden hose year round, I just screwed the hanger into the wall rather that use a french cleat.
*****
*****