Make a loud referee's whistle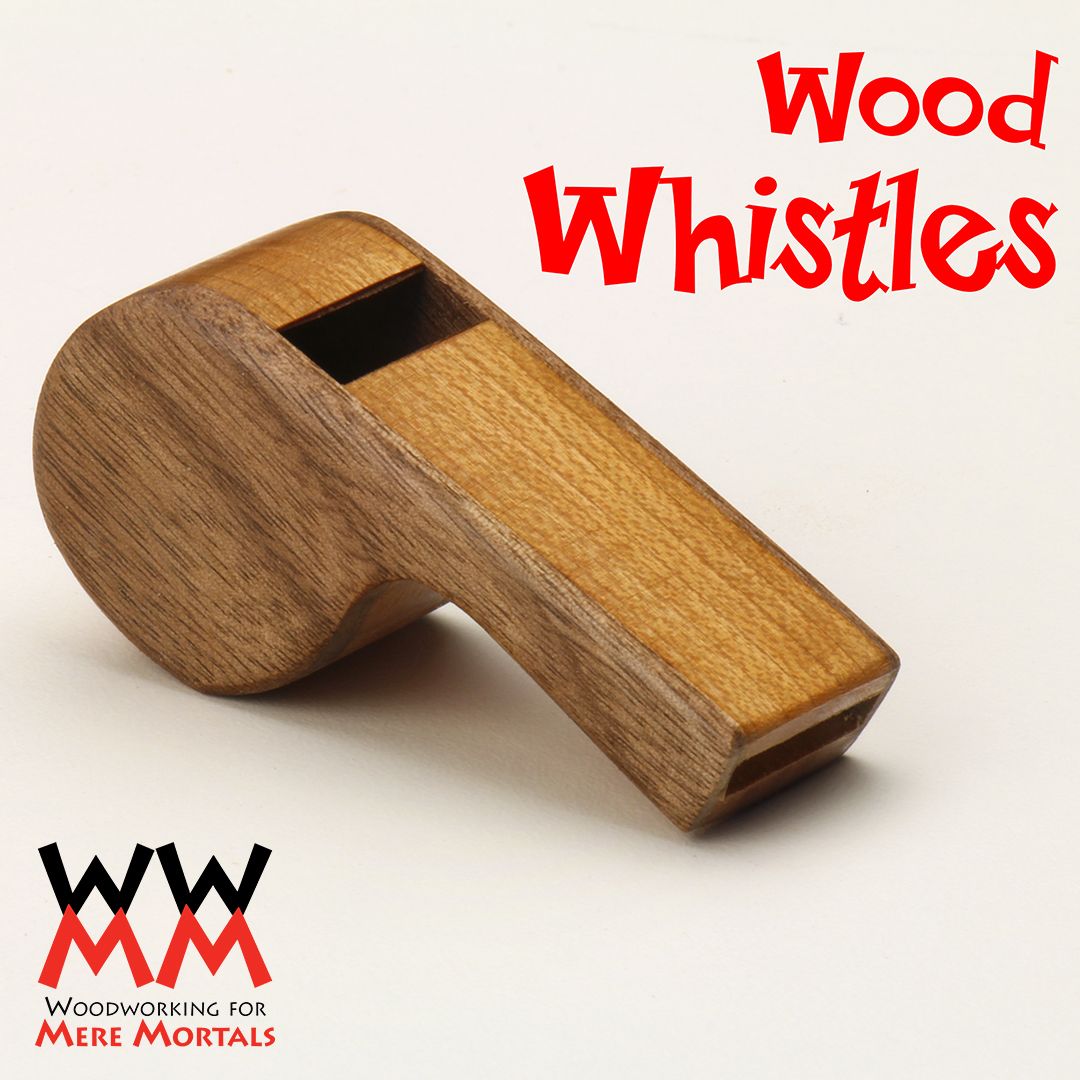 I never knew these were called "pea whistles" before this week. I just thought they were called "police whistle" or "referee's whistle".
I got this idea from Carmen Salamone, who you may remember from the Marshmallow Crossbow and Wind Spinner projects earlier this year. Carmen really has great ideas that fit perfectly with Woodworking for Mere Mortals.
This is my annual noisemaker project you can make for New Years Eve. Here are previous ones: